David Ebsworth's fifth novel set in Sixth Century Britain.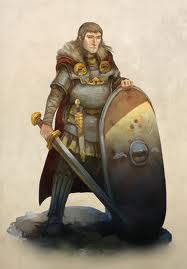 A growing number of websites lay out for us a superficially impressive chronology of events and genealogies for the history of post-Roman Britain. But I will ask readers to disregard them.
In truth, there are so few verifiable 'facts' for the two hundred years from 400 AD onwards that, apart from the archaeology, we have no real basis for recreating a true picture of the period.
These are "Dark Ages" due more to our lack of knowledge than any floundering of civilisation and, for me, that darkness is only made worse by those who use the suspect and contradictory sources still available to us. Gildas, a monk living in the Sixth Century, wrote a treatise called On the Ruin and Conquest of Britain, which is short on detail and is, in any case, a self-confessed piece of religious propaganda seeking to demonstrate that the "downfall" of Britain at the hands of the Anglo-Saxons was God's punishment for the sinful lifestyle of the Britons themselves. Contrary to popular belief, he mentions nobody called "Arthur" – even though, if Arthur ever existed, he is assumed to have been a contemporary of Gildas. Then comes The History of the Britons, written by another monk, Nennius, though not until 300 years later, around 830 AD. Nennius certainly refers frequently to "Arthur" – as a Dux Bellorum, or Warlord, rather than a king. But there is little detail and certainly nothing that cross-references with Gildas, for example. At least a hundred years later again, in the Tenth Century, we have the Annales Cambriae, which translates as the Annals of Wales. That sounds promising, except that this is a relatively modern title for a hotchpotch of documents, most of which are later still. And, again, none of the dates or events are consistent and, worse still, many of the documents come in several different versions.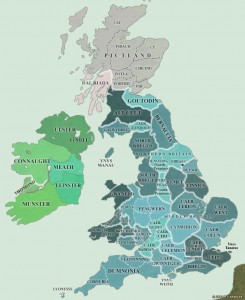 There is good reason for the inconsistency of dates, of course. Good and simple too. Because there was no single calendar system in place at the time to which any of these "records" relate. The "Anno Domini" of the Julian and Gregorian calendars with which we are now familiar did not come into common use until much later, in the Ninth Century, so scholars of the time were trying to set the chronology of previous events according to haphazard reference points, such as "the thirteenth year of Justinian" or "the third year of Pope Vigilius" – all of which are, themselves, open to interpretation.
Some of the post-Roman and Arthurian websites then seek to use Dark Age literature, rather than the chronicles, to shed light on the period – and particularly the Y Gododdin, which may have been written at the start of the Seventh Century by a northern poet-prince called Aneirin. The poem contains the Old Welsh half line bei ef arthur, variously translated as "he was an Arthur"; or "he was no Arthur"; or "he blamed Arthur"; or even one assertion that the word arthur is not a name at all but, rather, an obscure noun.
There is no doubt, however, that the name Arthur appears in later literary manuscripts – those that are now frequently described as The Four Ancient Books of Wales. The documents are written in a form of Welsh and date from the Thirteenth to Fifteenth Centuries, but contain copies and versions of texts that may have been set down originally in the Sixth or Seventh Centuries. But that means 800 years of copying errors, fashion and culture changes, political and religious tampering, literary adaptation, or simple grapevine misinterpretations that make The Black Book of Camarthen, The Book of Aneirin, The Red Book of Hergest and The Book of Taliesin priceless as historical artefacts but entirely unreliable as historical sources for the period. As that excellent author, Richard Denning, has put it: "Yes they are mostly poems and semi-myth. Indeed they are confusing and difficult to read, but for the historian and for the historical fiction writer of the post-Roman period, for whom the expression "beggars can't be choosers" might have been invented, they give us something to get our teeth into and extract something approaching a history."
I agree – at least in part. For those writing about the early Anglo-Saxon era of the late Sixth Century onwards, all of the manuscripts detailed above may indeed provide something upon which to bite. But for those writing about the hundred preceding years, and about the very uncertain fate of the Romano-British population, they hold little of real value.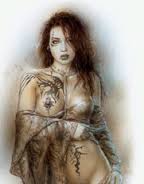 Worse, they may have set us on an enormous wild goose-chase, certainly so far as names and genealogies are concerned. For example, it took me some time to realise that many of the names with which we are familiar for the period may be no more than titles or pseudonyms. The first part of Cuneglasus/Cynglas (or its variants), for example, seems to be equally capable of translation as dog, hound, lord, warrior or slayer, while the second part could be grey, blue, sky or red-orange – hence my use of Skyhound, Red Slayer, etc. Similarly, it is no wonder that we seem to have the name Gwenhwyfar (Guinevere) crop up so many times, since it is a descriptive title, broadly along the lines of a Pale/White Enchantress. I therefore decided to give my characters "real" names and settle the vexed question of Arthur by giving him a name that the bishops who recorded the period would not have wanted to repeat – Ambros, which signifies Divine.
And there's another "wild goose-chase" about the name. It's this. That there are no references to the name Arth or Arthur in Britain during the 6th Century but, by the 7th Century and later, it appears ever more frequently. So, the argument goes, there must have been somebody really well-known by that name who therefore popularised it. Yet we all know that this isn't the only way for names to spread. And there is a very good alternative explanation. For the name Art, Arth, or Airt may not have been very common in Britain, but it was certainly popular in Ireland. The Fenian Cycle of Irish mythology (set in the 4th Century onwards) is filled with characters of that name. And, in the 6th Century, wave after wave of settlers arrived in western Britain from Ireland itself, brought their legends and their names with them, of course.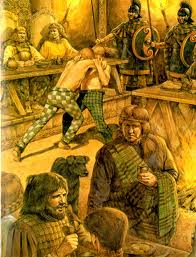 So I will ask readers to to join me on a journey. To a land that has nothing whatsoever to do with Geoffrey of Monmouth, or Chrétien de Troyes, or Mark Twain, or Tennyson. A land that owes far more to the Mabinogion than the well-intentioned attempts by some of my favourite modern novelists to interpret the classical romance tradition into more realistic settings. A land riven by foes and conflicts, though perhaps not those to which we have become accustomed. A land where all that we have known may not be quite as it previously seemed.
The Song-Sayer's Lament, by David Ebsworth. Published, May 2016.
Current David Ebsworth Book Titles Available