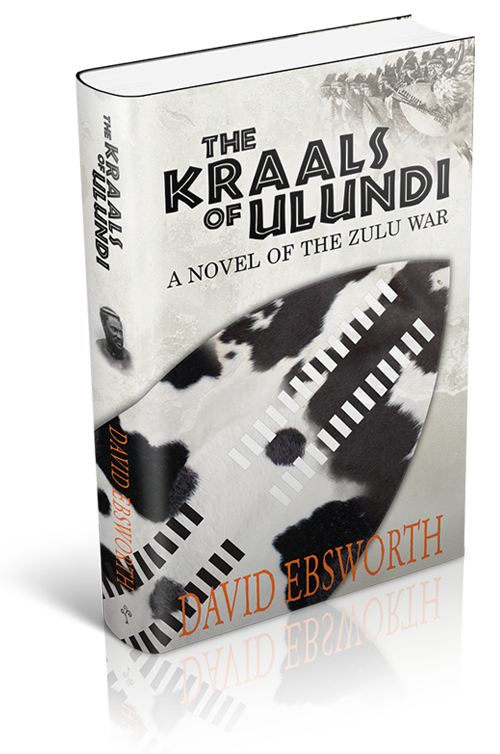 David Ebsworth's third novel is set in Africa during 1879. The British army has suffered one of the worst defeats in its history at the hands of the Zulu King Cetshwayo. Now the British seek revenge and a second invasion of Zululand is about to take place.
Within the Zulu regiments charged with repelling the assault is Shaba kaNdabuko − driven by ambition to share the glory of battle, to bring honour and cattle to his family.
Meanwhile, new British soldiers are shipped out to replace those lost in the military disasters, and among them is Lieutenant Jahleel Carey, likewise also hoping that adventure will bring him a change of fortune.
But there are also always those on the sidelines of conflict, profiteers like renegade trader William McTeague.
Three men, three women, will be brought together by one of the Zulu War's strangest episodes, and their destinies will be changed forever.
Praise for The Kraals of Ulundi: "This is well-researched and solid historical fiction – a very worthwhile project." Adrian Greaves, Anglo-Zulu War Historical Society and author of The Tribe That Washed Its Spears.
BUYING OPTIONS