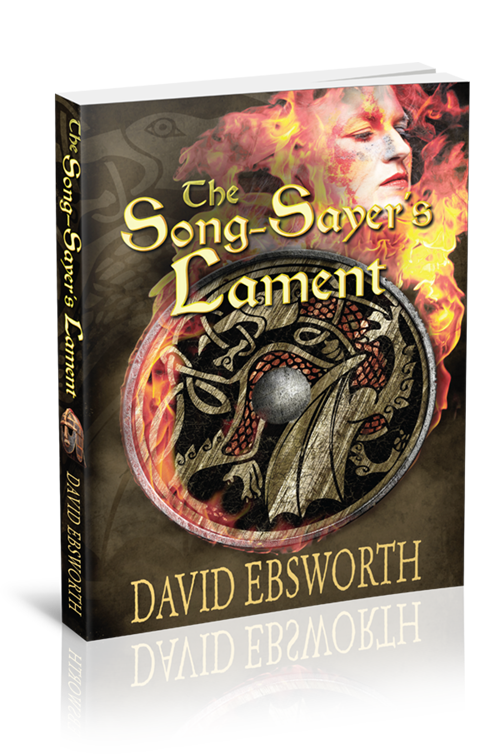 In the lands once named Britannia by the Empire and its vanished Legions, the Oak Seers' song-sayers still weave their words into the lore by which everyday life is ordered, into the myths and sagas of hero-tales, and into the very fates that will determine whether the years ahead shall be bathed in shining light or plunged into a terrible darkness.
In his fifth novel, David Ebsworth brings to life the stories of young warlord, Ambros Skyhound, and the blind song-sayer, Morgose, told through the words of teacher and mentor, Meridden of Sea Fort.
David Ebsworth takes you into the 6th Century with flawless ease." (Helen Hollick: The Pendragon's Banner Trilogy)
"David Ebsworth has woven a rich, glorious, intricate tapestry of the time we know of as the Dark Ages, With echoes of Rosemary Sutcliff's magnificent Sword at Sunset and Mary Stewart's, Crystal Cave series, this is at once a fast, fierce tale of the old gods versus the new, of old politics and honour replaced by venal expediency – and of humanity in the face of implacable disease as the first great plague swept through. It's steeped in authenticity and heart. I loved it!" (Manda Scott, author of the bestselling Boudica series and Into the Fire)
A detailed re-imagining of post-Roman Britain in a tale of warlord rivalry, betrayal, plague, heartbreak and famine." (Alison Morton, author of the acclaimed Roma Nova series)
BUYING OPTIONS
The Song Sayer's Lament by David Ebsworth
The Song Sayer's Lament. 6th Century Britain imagined afresh in a tale of warlord rivalry, betrayal, plague, heartbreak and famine – set against a brilliant recreation of the way life may really have been in the areas we now know as North Wales, Chester and the Welsh Marches.