Three books now in the Jack Telford series. Pretty much standalone novels, though they do follow on, one from the other. Action and intrigue at the end of the Spanish Civil War.
The Assassin's Mark
The first, The Assassin's Mark, sees journalist Jack sent by his editor (Sydney Elliott of Reynold's News) to Spain in September 1938. Why? To check out the weird but historically true story of the battlefield tours organised by rebel General Franco while the Spanish Civil War was still raging. These tours attracted an estimated 20,000 participants from all over Europe between July 1938 and June 1945. Yes, right through the Second World War. Jack's task is to report the truth behind the propaganda spouted by the tour's fascist guide. But that's before the murders begin. And the assassination attempts. Maybe that's the reason those who've read it and loved it have styled it Homage to Catalonia meets Murder on the Orient Express.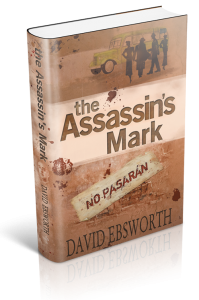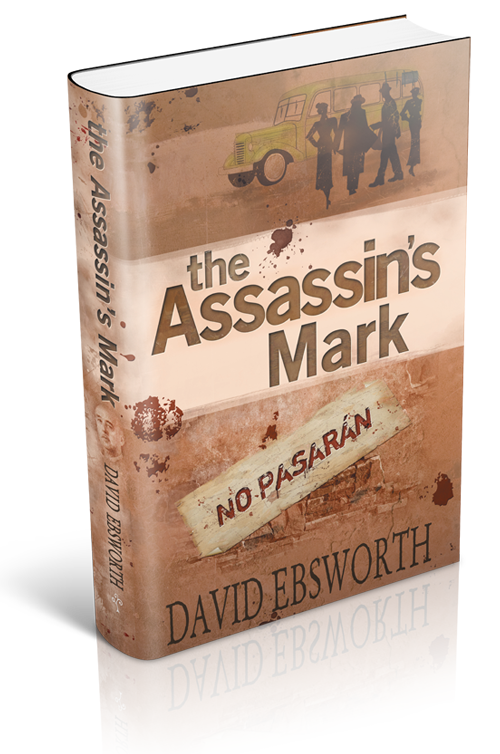 If you love Spain, you can't help but love the novel. It follows the actual path of Franco's War Route tours. From Irún and San Sebastián. Bilbao and Santander. Through the mysterious mountains of Asturias and all the way to Santiago de Compostela. Readers tell us they've taken the novel to northern Spain – and read it, chapter by chapter, on location!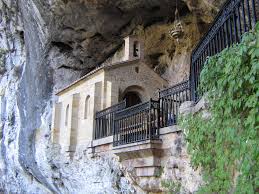 Until the Curtain Falls
The second book, Until the Curtain Falls (published in Spain as Hasta Que Caiga el Telón), finds Jack on the run in northern Spain. Foolishly, he's killed somebody of whom Franco was particularly fond. So, from the torturing hands of the Guardia Civil in Burgos, to the prison camp at San Pedro de Cardeña. Then to the defence of Madrid. Finally to those tragic closing days of Spain's three-year fight against Franco, Hitler and Mussolini. All the way, hunted by three different killers. Alicante, and escape to Oran in North Africa with a shipload of refugees on board the British tramp steamer, the SS Stanbrook. Fans of this one have called it For Whom The Bell Tolls meets The Thirty-Nine Steps.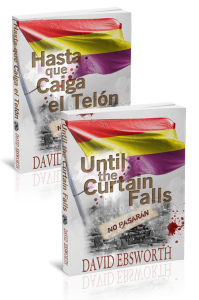 Like The Assassin's Mark, this one also brings to life whole new areas of Spain in the late 1930s. Pamplona and Burgos in the north. Madrid and Albacete. Finally to the Province of Alicante, last bastion of resistance to Franco's fascists.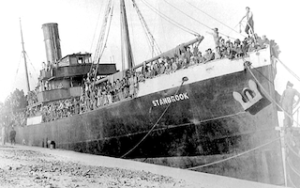 A Betrayal of Heroes
And third? I knew that, along with fictional Jack Telford, on the board the actual SS Stanbrook was real-life Republican hero Amado Granell Mesado. I also knew that, five years later, Granell commanded a company of Spaniards within the armies of Free France. La Nueve. The first Allied troops to fight their way into German-occupied Paris. A Betrayal of Heroes tells their story and much more besides. Telford now a war correspondent. More action. More intrigue. Love and loss in the Second World War. It's had some fabulous reviews. And readers' judgement on this one? Casablanca meets Saving Private Ryan.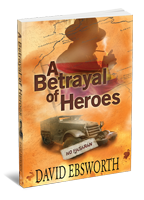 Fair enough, I guess. Happy reading and let me know what you think!
But for those who like a trip with their fiction? Yes, you're right. More travels for Jack in this one. From Oran to Casablanca. From Brazzaville to the deserts of Libya. Cairo to Lisbon. Then from North Africa to Pocklington in rainy East Yorkshire – in preparation for D-Day. Normandy itself, to Paris and, finally, to Strasbourg.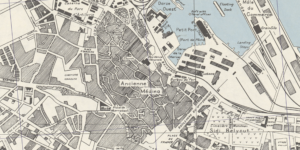 Apart from all that,  more "celebrities" than you could ever hope to meet in a single novel. Everybody from Josephine Baker to John Steinbeck. All woven into a genuine epic. A real feast for those who like their historical fiction meaty, profound and researched with love and great care!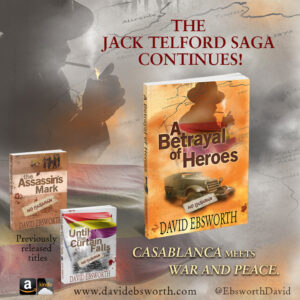 If you read them and enjoy, please remember to leave a short review on Goodreads or Amazon – or anywhere else that takes your fancy. And, of course, you can always stay in the loop by signing up for my monthly e-newsletter.