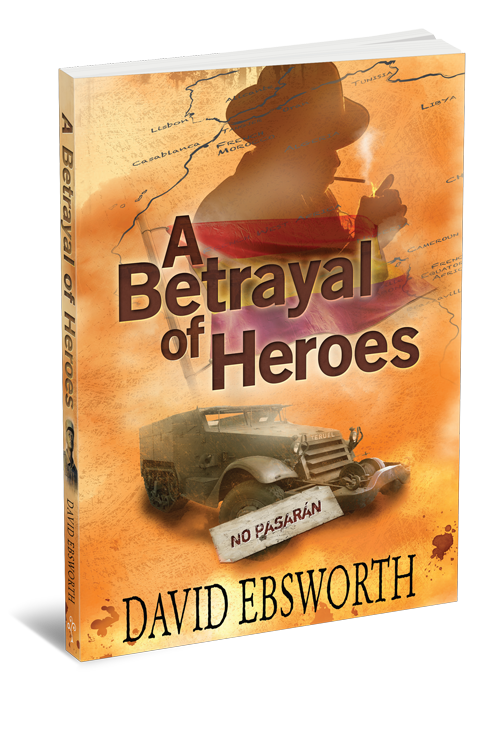 This, my tenth novel, is the third in a Jack Telford series of political thrillers.
'Swear,' Leclerc shouted, 'that you will never lay down your arms until our colours, our beautiful colours, are flying afresh on Strasbourg Cathedral!'
Headstrong newspaperman Jack Telford's weapon is his pen, but the oath he's taken at Kufra will still bind his fate to the passions and perils of the men and women who shape his life – his personal heroes, like the exiled Spanish Republicans now fighting for Free France. But from Oran and Casablanca to the heart of Africa, then into the cauldron of Normandy and the Liberation of Paris, Jack's fate is also bound to those who will betray them, and to the enemies who want Telford dead.
A story of action, intrigue, love and loss.
David Ebsworth, a terrific storyteller, his passion for his subject and his characters grabs you by the throat." (Elizabeth Buchan, bestselling author of The The Museum of Broken Promises, The New Mrs Clifton and I Can't Begin To Tell You.)
Buying Options