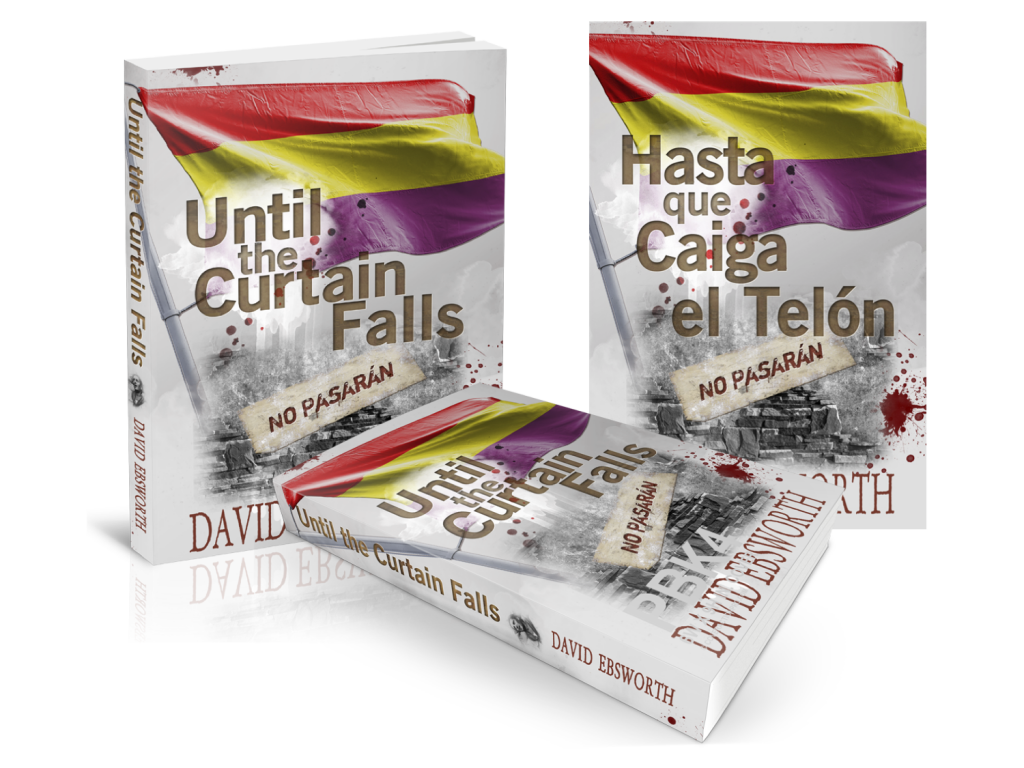 I am delighted to announce that 'Until the Curtain Falls' is now published and ready to order. There is also a Spanish language version 'Hasta Que Caiga el Telón'.
This, my sixth novel, is a sequel to my 2013 Spanish Civil War story, The Assassin's Mark…
October 1938, and a British foreign correspondent is on the run in northern Spain, hunted by three different and deadly enemies determined to kill him before he can reach the Mediterranean coast and freedom.
"A cracking, finely paced story of civil war, betrayal, fear and bravery. It is also remarkable for its robust and honest characterisation and its terrific detail." (Elizabeth Buchan, bestselling author of Consider the Lily, I Can't Begin to Tell You and The New Mrs Clifton)
"A pacy thriller set in the murky world of civil war Spain where nothing is quite what it seems. Until the Curtain Falls confirms Dave Ebsworth's reputation as a first-rate story teller with a sharp eye for historical detail." (Dr. David Mathieson, Spanish Civil War historian and tour guide, author of Frontline Madrid)
Buying Options
Join me on this fast-paced journey through the closing months of Spain's civil war.
Feel it! See it! Live it!