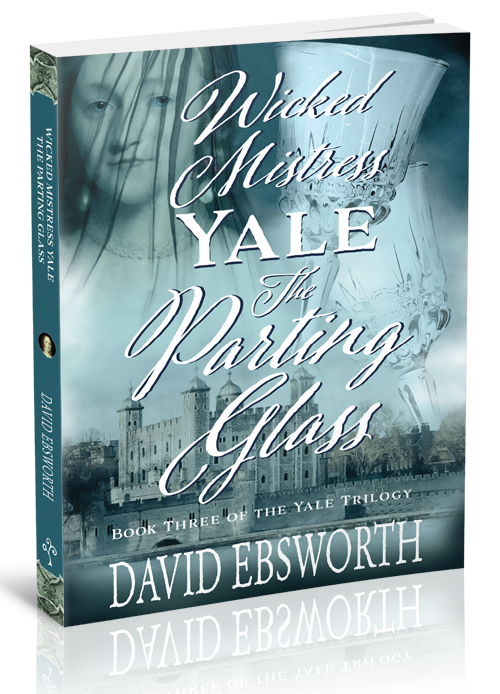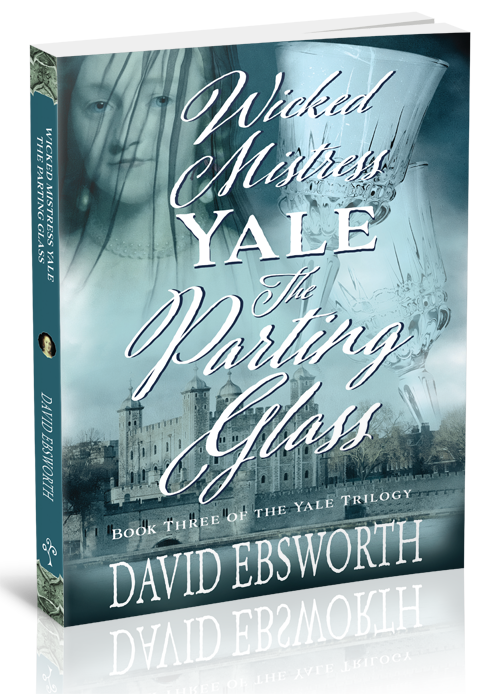 This, my ninth novel, is the third part of the Yale Trilogy
1700 and East India Company Governor Elihu Yale is back in London, seemingly intent on reconciliation with his wife Catherine after ten years of separation. But those ten years have given her a taste of independence that she's not ready to easily surrender. The ghosts of her old life continue to haunt her, however – yet another former foe returned with her husband and seemingly intent on revenge. And a more evil enemy still, in the shape of that Jacobite Colonel John Porter who had caused such damage to her youngest daughter. Drawn back even further into espionage on behalf of her nation, Catherine must battle madness, her desires, the rifts in her family, riot, rebellion and assassination in this tumultuous third and final act of the Yale Trilogy.
The diaries of our protagonist, Catherine, take us at breathless speed through the early years of the eighteenth century, narrated with a delightfully sardonic eye for character and detail. She is living at the sharp end of history and she is not a woman to mess with. The book is brilliantly researched, packed with fascinating detail, a wonderful evocation of the period. I enjoyed it enormously." (Barbara Erskine, Sunday Times bestselling author of The Ghost Tree and Lady of Hay)
Buying Options
---
The Yale Trilogy
The first part of the Yale trilogy is The Doubtful Diaries of Wicked Mistress Yale.
The second part is Mistress Yale's Diaries, The Glorious Return.
Elihu Yale, Welsh nabob, East India Company merchant adventurer, collector, philanthropist – and slave trader – gave his name to one of the world's most famous universities. His biography has been written many times, most notably by the American academic, explorer and politician Hiram Bingham, who is generally credited with the discovery of Machu Picchu. Yet Yale's biographers have consistently paid scant regard to his wife, Catherine, who was married to him for 41 years.
If poor Catherine gets a mention at all, it's because of Yale's last will and testament in which he most notably wrote: To my wicked wife… and then left a very large blank, not even giving the poor woman her name. Yet, with a modest amount of research, Catherine's story turns out to be at least as intriguing as Elihu's own tale. And Wicked Mistress Yale, The Parting Glass brings that story to an end in a way you'll never forget.