In the three bloody years that followed Spain's military coup in July 1936, a few women from various parts of the world (Priscilla Scott-Ellis from Britain, for example) volunteered to serve as nurses on behalf of fascist General Franco's rebel Nationalists. But on the side of the democratically elected Republican Government there was almost a tidal wave of active support among women from across the world.
International Women Fighters
During the early stages of the war, Spanish women milicianas served regularly and in large numbers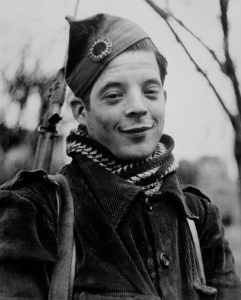 in front line units – normally mixed gender POUM, communist or regular Republican army battalions. Some of these were foreign volunteers, like British artist Felicia Browne, killed in action during August 1936. Or Myrtle Eugenia "Jim" Watts who served as a front line ambulance driver for the 1,200-strong Canadian Mackenzie-Papineau Battalion. It is recorded that, among the Swiss volunteers (800), there were several women in fighting units. And, among the 3,000 Polish volunteers (Dąbrowszczacy Battalion, etc) there were also women fighters.
Nursing and Medical Teams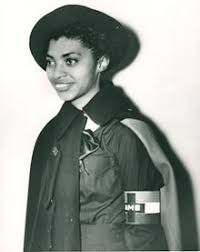 Apart from these, large numbers of women served in almost equally hazardous roles among nursing and medical teams. From the 2,800 American volunteers fighting for democracy in Spain, about 60 were women, like ambulance and truck driver, Evelyn Hutchins, or Afro-American nurse, Salaria Kea. From Britain and Ireland's 2,500 volunteers, 75 were nurses – Ruth Ormseby from Sligo; Thora Siverthorne from Wales; Penny Feiwel from London; Madge Addy, from Chorlton in Manchester – who did so much to help the development of front line blood transfusions; and many, many more. Madge Addy, like most of these women, would have drawn no distinction between the fight against fascism in Spain and the wider war against fascism that followed in 1939 – during which she apparently served as an Allied agent behind enemy lines.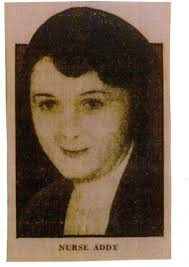 Second Front
Meanwhile, the Spanish Civil War had a second front – the enormous charity operations that went on around the world on behalf of the various Spanish relief and Basque children's committees. Some of this work was undertaken in Spain itself. Like the role played by Frida Stewart from Cambridge in refugee camps, first in Murcia, and then in France. But thousands more involved themselves at home, in the UK and elsewhere. Raising funds or organising supplies, and perhaps typified by Bessie Berry, who would later marry the last commander of the International Brigade British Battalion, Sam Wild.
International Women Journalists and Politicians
At the same time, women journalists and politicians were frequently at the front, observing conditions and reporting on behalf of Republican Spain – German photographer Gerda Taro, killed at Brunete in July 1937; American writer Martha Gellhorn; British journalist Elizabeth Wilkinson who reported on the bombing of Guernica in April 1937; Labour MP Ellen Wilkinson, who was frequently in the battle zones; the Conservative Duchess of Atholl, whose outspoken condemnation of Franco, Hitler and Musolini earned her the title The Red Duchess; and Eleanor Rathbone, who had already done so much in the cause of women's suffrage.
This is necessarily only a small sample of the many thousands of women who played a role, 80 years ago now, on behalf of Spain's Republic. But whose legacy, I hope, will continue to burn brightly for many years to come.