Wrexham Revealed. A walking tour with tales of the City's history.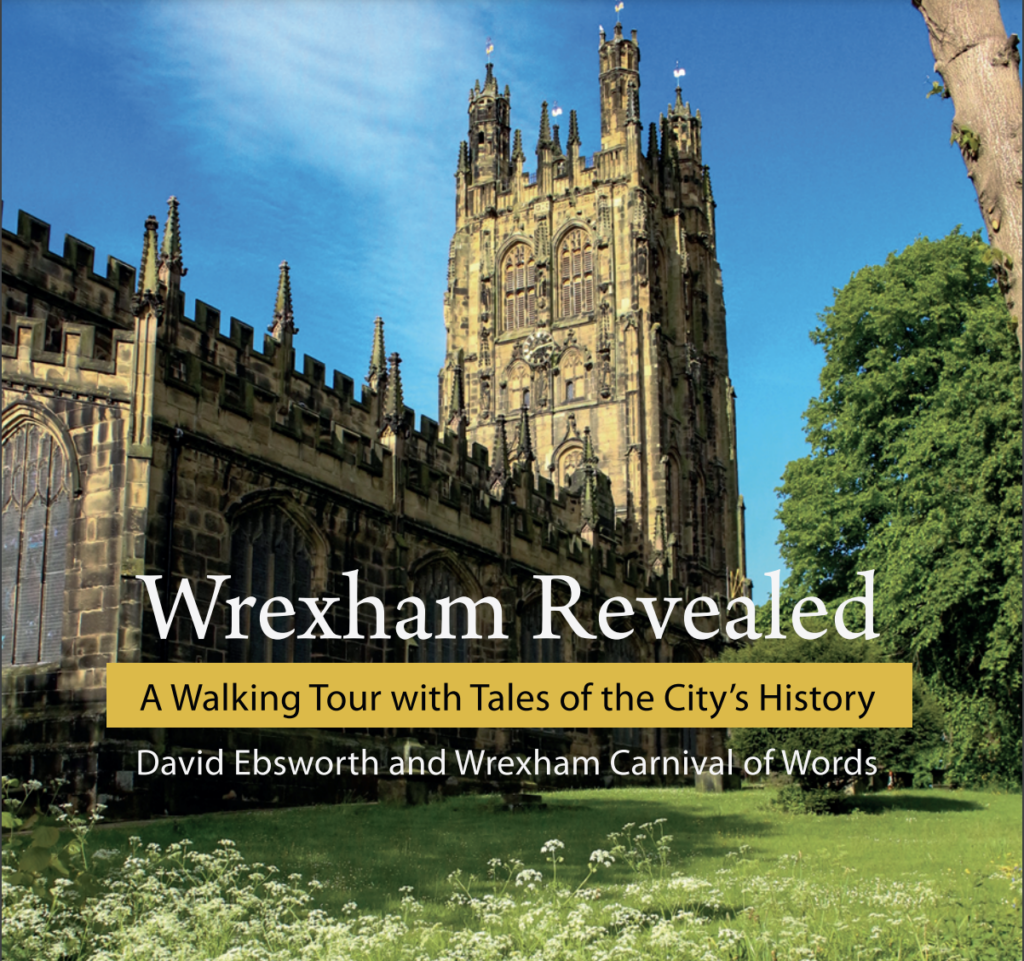 Read the blurb…
Wrexham Revealed Guidebook is a handy volume that provides twenty stopping points around a two-mile self-guided walk to discover some of Wrexham's hidden history.
You don't need old photos", says David Ebsworth, "to recreate the past here. Just this guidebook and a bit of imagination."
Wrexham received its royal charter giving it city status in May 2022. Previously a renowned market town – a mining and industrial town – its history is rich, with a wealth of intriguing stories about so many of the old town centre's streets, buildings and open spaces. At times the history may be disguised by modern developments but Wrexham Revealed will help you bring it all back to life.
As a bonus, the guidebook includes several other historical tours within easy walking distance of Wrexham's city centre. A Wrexham Carnival of Words Publication.
Buying Options