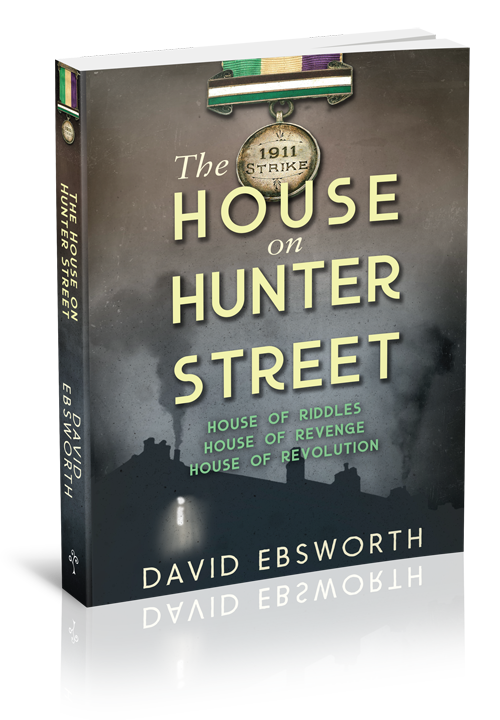 This, my eleventh novel, tells the story of a Liverpool-Welsh family caught up in political and family intrigue in the early part of the Twentieth Century.
Read the blurb…
Liverpool, 1911. The life of young Cari Maddox is already complicated enough. Holding together her fractious Welsh family…her suffragette's struggle for women's rights…her guilty secrets. And that's before the arrival of her deranged 'cousin', Tom Priddy. Then her encounter with the African Kru seaman, Amos Gartee, on strike at the Harrington Dock. All this, and a River Mersey on the verge of revolution, of rebirth. Mysteries to be solved. Sectarian divides to be crossed. Scores to be settled. Justice to be won. Revenge to be savoured.
Enjoy a story of mayhem and intrigue, mystery and political upheaval?
The House on Hunter Street takes readers on a rollercoaster ride through ten turbulent months of 1911 with the suffragettes and strikers who fought on Merseyside and other places against Dickensian injustice and attitudes. It's also the story of Liverpool's Welsh-speakers, their struggles during those same months, their place among the other incomer communities of Irish, Italians and others who made Liverpool such a cultural melting pot – and especially the West African seamen, through whose eyes so much of this story is told.
For all lovers of historical fiction and political thrillers!
Already highly acclaimed, this is also a cracking good mystery. Plenty of other surprises for readers too.
"David Ebsworth, a terrific storyteller, his passion for his subject and his characters grabs you by the throat." (Elizabeth Buchan, bestselling author of The The Museum of Broken Promises, The New Mrs Clifton and I Can't Begin To Tell You.)
Buying Options