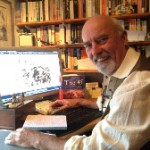 David Ebsworth is the pen name of writer, Dave McCall. Maybe it was David Ebsworth's journey as a union organiser. Maybe his separate journey to become a full-time writer of historical fiction. But something in life gave him a passion for open debate about the darker corners of history, for shedding light on some of history's stranger than fiction episodes, for bringing justice to those airbrushed from history's pages, and for telling the stories from history that he wishes somebody else had already written, but which seem to have been overlooked – until now!
He was born in Liverpool (UK) in 1949, growing up there in the 'Sixties, but has lived, since 1981, in Wrexham (North Wales) with his wife, Ann – who also happens to be his "ideal reader" and main mentor.
Since their retirement in 2008, the couple have spent about six months of each year in southern Spain. They have also been keen travellers to other parts of the world, including various other countries of Europe, China, Nicaragua, Colombia, the United States, Canada and KwaZulu-Natal in South Africa. Dave believes strongly that you should never write about a place without having visited and checked out the locations.
He began to write seriously in 2009 and maintains a strict daily writing and marketing routine – though he still manages to find time for a regular morning swim, as well as for sailing. You can find him writing, most mornings, in one of Wrexham's independent cafés, or his favourite among Guardamar del Segura's pastelerías.
Dave is a member of the Historical Novel Society, the International Brigades Memorial Trust, the Anglo-Zulu War Historical Society, New Writers UK, and the Alliance of Independent Authors.
Live Appearances
The author has recently done successful interviews and presentations…
with BBC Radio Manchester, BBC Radio Bristol, Talk Radio Europe, Brighton's RadioReverb and local newspapers both in the UK and in Spain;
at Waterstones, Foyles and independent bookstores in Manchester, Bristol, Liverpool, Formby, Edinburgh, Brighton, Heswall and Wrexham; and
in speaking engagements with the Harrogate History Festival, Bristol Literary Festival, Nottingham Labour History Circle, Wrexham Carnival of Words, UK Games Expo, Guardamar Public Library, various UK Libraries, Gedling Literary Festival, the Co-operative Party Annual Conference, and the UK Society for Co-operative Studies.
David Ebsworth has built a reputation for lively and "not to be missed" stories about the untold background to his novels, with subjects that include…
We'll Always Have Paris!
Travel back in time to the years of the Second World War – as you've almost certainly never known them before. Author David Ebsworth tells the "stranger than fiction" stories behind his latest novel, A Betrayal of Heroes. Tales of Casablanca and Brazzaville, of the Spaniards who fought for Free France, of the 1940s celebrities and spies who fill the novel's pages.  Prepare to be amazed!
Elihu Yale and his Wicked Wife
Elihu Yale is a major figure in Welsh history, though now mostly forgotten. One of the first nabobs, Yale bequeathed his name to one of the world's most famous universities. At the same time, he left nothing to poor Catherine except the slur of branding her a "wicked wife." His reputation is tarnished by his involvement, through the East India Company, in the slave trade but the true story of Catherine and Elihu Yale is still "stranger than fiction" – as author of the Yale Trilogy, David Ebsworth, explains in this one-hour session.
David Ebsworth's "Stranger Than Fiction"
Author David Ebsworth captivates audiences with an hour-long performance in which he reveals some of the "stranger than fiction" true stories which inspired both his own journey as a writer as well as his ten historical fiction novels.
Five Things You (Almost Certainly) Didn't Know About the Spanish Civil War: The incredible true story of the battlefield tourism introduced by Franco while the Spanish Civil War was still being fought – and the thousands of people who took part in the tours, particularly from Britain, between 1938 and 1945.
The Zulu War – Ten Things You (Almost Certainly) Didn't Know: Takes a look at the 1964 film, Zulu, and then examines some of the mythology and lesser-known facts of the 1879 conflict.
Waterloo – Ten Things You (Almost Certainly) Didn't Know: With all we think we know about history's most famous battle, Bonaparte's final campaign is still shrouded in myths and misunderstandings.
My Era is Better Than Yours: David Ebsworth will put up a spirited defence for any of the periods he writes about – Georgian Britain; the Spanish Civil War; Dark Ages Britain: the Napoleonic Wars; or Victorian Imperialism.
Britain's Missing Century: The joys and miseries of writing about Sixth Century Britain and the curse of the Arthurian legends.
What Did The Georgians Ever Do For Us? A light-hearted romp about the joys of the Georgian period for novelists. Everything from coffee houses, sedan chairs, prime ministers, magazines and Bonnie Prince Charlie, to The Beggar's Opera, German monarchs and the age of exploration.
Pathways to Publishing: A one-and-a-half hour presentation on comparisons between different forms of publishing – trade publishing and the various forms of independent and assisted publishing, as well as community publishing.
Benefits and Economics of Self-Publishing: An honest examination of the pros and cons of independent publishing, the skills required by authorpreneurs, and Top Ten tips for selecting services needed for self-publishing.
Never Too Late to Start: Writing in the Third Age: The entertaining experiences of beginning a writing career after retirement.
Dave is normally happy to appear in return for travelling expenses and overnight accommodation (where appropriate), and will normally waive fees in favour of a charitable donation, where available. He's also happy to appear, as well, in livestream online events or pre-recorded sessions.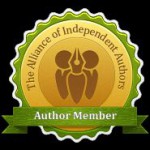 ALLIANCE OF INDEPENDENT AUTHORS
David Ebsworth is a member of the Alliance and details of their activities can be found here…