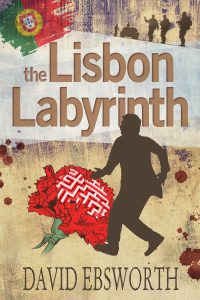 A Jack Telford short read (novella) written and published while working on Until the Curtain Falls.
Lisbon, 1974. Journalist Jack Telford must hunt down a killer, solve a deadly riddle, renew his acquaintance with an old flame, and survive Portugal's revolution in this taut thriller with a life-and-death finale, which Jack may survive, but only at great cost.
There is a dossier, upon which the whole of Portugal's future may hang, and Jack's quest to find both the killer and the lost documents will drag him into a labyrinth of deception and danger. Will his best-intentioned actions perhaps have the worst of consequences?
Is it too late for Jack's past to be finally redeemed by love? And, in a world where nobody can be trusted, can Jack even trust himself?