SPOILER ALERT: DO NOT READ THIS PAGE UNLESS YOU HAVE FIRST READ THE ASSASSIN'S MARK
HERE'S A SPECIAL SHORT STORY, ABOUT JACK TELFORD'S LATER EXPLOITS…
From Our Own Correspondent, by David Ebsworth
Telford may have survived the war, but he knew, these three years later, that liberation from Hitler's grasp was a far cry from true freedom.
Jack lifted the black leather patch from his left eye, scratched at the long-shrivelled flesh beneath, then lit a Capstan, began to type.
In Berlin, one does not experience any sense that the war is truly finished…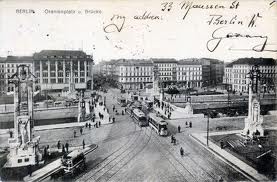 They weren't his words. Plagiarism was alive and well, living in a boarding house, just off the Kreuzberg's Oranienplatz. His pay from the BBC was hardly generous, yet, as one of the Corporation's foreign correspondents, he earned a fortune compared to the many Berliners formerly of his own profession, now without work.
So Jack merely commissioned a piece, claimed credit and payment for its completion, converted the finished copy to script format. Even the typewriter wasn't his own. It belonged to the offices of the Konsumergenossenschaft offices along with a miscellany of other equipment, including a Peirce 55-B dictation recorder acquired, they said, from the Tiergarten's black market. Ah, the joys of international capitalism, thought Jack.
A modest payment to the Queen Bee, Fräulein Erika Vogel, ensured access to the machines whenever they were not otherwise in use.
'Bitte, Fräulein,' he said. 'Today? The recorder?'
'Today?' she replied. 'Make the most of it, Herr Telford. For us there may be no tomorrow.'
He knew little about her. Except that she walked here every morning from her home in Friedrichshain, one more of the sixty thousand who crossed each day from the Soviet Sector to work in West Berlin.
'The blockade?' said Jack, hoping he'd chosen the correct German word. 'It is touching you?'
'They violate the city for revenge, Mein Herr, the same way that their filthy soldiers…' She paused. 'Reichsminister Goebbels warned us about them. The Communists.'
It had begun yesterday. Road and rail traffic closed. Berlin no longer simply adrift in the sea of Soviet eastern Germany but supplies to the stricken city suddenly severed.
Funny, Jack thought, that even now, despite everything, they still speak about the Nazis as though they'd been the voice of reason.
'They fear the black market,' he said. 'And the new Deutsche Mark. The Soviets. They think Germany will rise from the ashes. Threaten them all over again.'
'With what? They dismantled all the factories, took them to Russia. American cigarettes worth more than money. How could we be a threat to anybody now, Mein Herr? We are trapped here. Animals in a cage.'
Ah, thought Jack, now there's an irony!
It was precisely how he spent much of the time he had freed for himself by having others do his work. Visiting the inmates of the Berlin Zoo. A sad place. Confusing. He went there to weep for those other cages he'd seen. Empty now. At Dachau. And Sachsenhausen.
He took the scripts and entered a small office that housed the dictation recorder. The window was open. All the windows of Berlin seemed open today. Futile hope of relief from the June heat wave that permeated the building. That and the stink of excrement and stale food – the predominant smells of both war and its aftermath, he'd found. Telford closed the window, arranged his papers, switched the machine to On, turned the central dial to Record, and began to read. His introduction.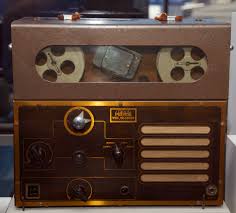 'In Berlin,' he said, with his best BBC accent, 'one does not experience any sense that the war is truly finished.' Two fluent paragraphs about the crisis. The British, French and American sectors now cut off. Only enough food left in West Berlin for the next few weeks.
He halted the recording, opened the window again. The noise would give his next piece the authentic feel of an outside broadcast.
Jack selected Record once more, introduced Herr Spiegel.
'The Nazis put me in prison,' said Jack, in a weary and ancient German accent, 'because I was active in my union. I am socialist but I do not like what is happening to my city.'
Jack was entirely carried away with the Herr Spiegel performance, almost jumped out of his skin when he heard the applause behind him.
'Bravo, Herr Telford,' said Fräulein Vogel, closing the door behind her. 'A performance worthy of the Opera House.'
'Perhaps I could take you there one evening?'
'To see the Bolshoi trying to demonstrate that the Russians have more culture than their defeated enemy? I think not.'
'I was just practising,' said Jack. 'To make sure…'
'Please, Herr Telford.' She held up her hand. 'I am no fool. I have seen the spools dispatched. Remember? I have listened to the broadcasts. Your Radio Newsreels. The rest of the world may not recognise your accent. But you cannot deceive me, Mein Herr. Your employer would not appreciate the joke, I imagine?'
'What exactly would you want, Fräulein? For the joke to remain strictly private?'
'It is my father, Herr Telford. He is not well. But at least until now I have been able to take him food and medicine.'
'He is too ill to leave the house?'
Fräulein Vogel hesitated.
'Yes,' she said. 'Too ill. And… Well, he is not in favour with the Reds. They say he is a Trotskyist. An enemy of the state.'
'I'm afraid I still don't see…'
'Yesterday, today also, they began to search us. To confiscate things at the checkpoint. And there are rumours, Herr Telford. That the Soviets may build a fence around the whole of West Berlin. After that, we may not be able to cross at all.'
'Just a stupid story, surely?' said Jack.
'Perhaps. But meanwhile I have only one solution. To bring my father out of the Soviet Sector.'
'If they won't let him leave, how can he obtain an exit permit?'
'The local police chief runs a small business. He is happy to accept ransom payments. To allow my father's release.'
'You have this all thought out,' said Jack. 'And exactly how much will this cost me? I assume that you are holding me to ransom also?'
'An ugly way to put it. Mein Herr. But a modest price. At least, for a non-Berliner. One thousand Ami-Zigaretten.'
Fifty packs, he thought. Have I got that many stashed away? If not, he knew how to acquire them. And at sensible prices. A fiver perhaps, but no more. Yet the mark-up? A quick calculation. A single pack of twenty was selling at the Tiergarten for about ten pounds. Fifty dollars. Two hundred times their original value. So fifty packs would turn a pretty profit. All to ransom a Trotskyist? Jack had his doubts.
'I understand, Fräulein. But we need to be honest with each other. About your father. He's a Nazi, isn't he?'
'You say the word as though it poisons you,' she said. 'Yet the Party only brought order from the chaos that the Juden had inflicted upon us.'
'He was a party member?'
'Yes, a member. But not active, Herr Telford. A member only.'
'Alright. That's good enough for me. And how are we supposed to pay this ransom?'
They arranged to meet later, near the shattered Schesisches Tor station. She could meet Hauptmann Hofert at the Grenpolizei barracks on the north side of the river, any evening up to 7.00pm. Jack would bring the cigarettes since he was more likely to get the ransom past the Hauptmann's subordinates at the checkpoint. He would show his press pass, confirm that he was crossing to interview Captain Hofert and, naturally, had brought him a small token of his appreciation. He opened a khaki rucksack, allowed her to peek at the contents. Lucky Strikes.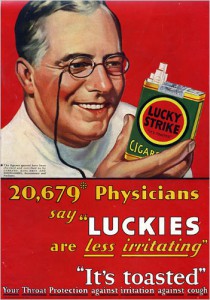 'I brought something for your father too.'
'A book?' she said, taking the carefully wrapped brown paper package from his hand. 'It's heavy.'
'Of course,' he replied. 'It's Kafka.'
She was too polite to reject the thing.
'Won't they confiscate it?'
'They're looking for food, aren't they? I may see Kafka as the bread of life but I doubt the border guards will be so philosophical.'
He thought about Kafka. 'All too often men are betrayed by the word freedom.'
They walked together towards the Oberbaum Bridge. It was a fine evening.
'I hate this,' she said. 'Crossing each day. Like returning to an evil dream. Grey. No colour. Full of ogres that can do with you whatever they please.'
I imagine the Jews in their ghettoes must have felt somewhat the same, he thought. But he kept his lips sealed.
'You think the Americans will help?' she continued.
'They'll certainly bring more cigarettes,' said Jack. 'According to the New York Times, the Marshall Plan is set to deliver over two hundred million of the things.'
'They will bring food too. Chocolate, don't you think?'
'So you didn't believe Goebbels when he told you the Americans would use chocolate to poison German children?'
'No,' she laughed. 'That would be absurd.'
But not the bits about the Jews and the Communists, he thought. How could monsters like Goebbels still have such a hold here? He'd lost count of the times he had seen people involuntarily begin to give the Nazi salute.
The upper deck of the Oberbaum Bridge, with its brick-red turrets, no longer carried the U-Bahn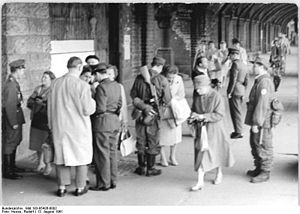 across the Spree, and the lower level was empty of road traffic too, since yesterday – now simply a wide pedestrian thoroughfare, with the wire, oil drums and tables of its checkpoint at the nearer end. And, given the hour, there was a queue, whispered gossip about whether the Americans and British would, as they had done in April, attempt once more to bring in food by plane. More importantly, if this miracle should come to pass, how would they manage to benefit from the thing, to get supplies past these green-clad border police when commuting back to their homes.
It was the turn of Telford and Fräulein Vogel to step forward, to show their papers, open their bags. Erika wanted them to go together but Jack smiled.
'Quicker if we take one each,' he said.
He approached the right-hand table, documents in hand and the rucksack partly open. The guard saw the Luckies.
'For you, comrade…' Jack winked at him, took out a few packs, nothing but a bag full of journals beneath.
At the other table, a different guard examined Erika's gift.
'It's a book,' she was explaining.
The policeman ripped apart the brown paper wrapping, seemed puzzled, stepped back in alarm, shouting to his companions, pulling apart the leather cover from its carefully padded contents – a dainty Czech automatic, .25 calibre.
You can buy anything at the Tiergarten, thought Jack.
'Hands up!' bellowed a guard.
Fräulein Vogel turned towards Telford.
'Why?' she screamed. 'For God's sake, why?'
For a foolish moment, Jack thought she would run.
'Stehenbleiben, oder ich schieße!' Stand still, or I will shoot.
So she stood still, tears running down her cheeks.
'Why?'
They dragged her away and, while the remaining guards began to restore order, there was a low rumbling in the western sky. For Berliners it was a sound that still haunted them, even now. The earth quaked, and they responded as they'd always done, seeking shelter, showing fear, instincts of self-preservation even though, in this instance, it was wholly illogical. The airlift had begun.
Yet it provided a useful distraction and Jack took advantage to move casually away from the table, pausing only long enough to pick up the Lucky Strikes.
Waste not, want not, he thought, and strolled back towards Skalitzer Strasse.
Doesn't really matter whether it's Hitler or Stalin. Fanatics spring from the seeds sown by ordinary people. And when the fanatics die, they leave more seeds behind them. To start the whole process all over again. What can you do, Jack mused, to keep the garden free of weeds except hoe the soil whenever we get the chance? He considered seeds like Fräulein Vogel and her father. Well, he thought, every little helps.
End